Product Name:
3781 Kaiser Sesame 4 pk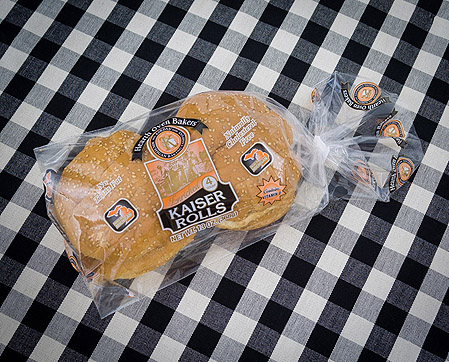 Product Description:
The Metropolitan Baking Company 4.5" and 5" Kaiser rolls sport a distinctive stamped crown, beautiful golden brown crust with the sprinkled topping of your choice. The toppings range from cornmeal, poppy, onion, sesame or can be made plain. The taste of these Rolls is very appetizing, slightly chewy on the outside with a delicately soft interior and a light sweetness that is magnified when toasted. When you want to make a gourmet sandwich for a great price just add one of our premium Kaiser Rollsto your menu and the customers will keep coming back for more.

Match up one of our Metropolitan Kaiser Rolls with some crispy lettuce, a fresh sliced tomato, a few slices of thinly sliced turkey and the sauce of your choice for a healthy yet refreshing gourmet sandwich.
Print This Page
Download:
General Product Information